Additions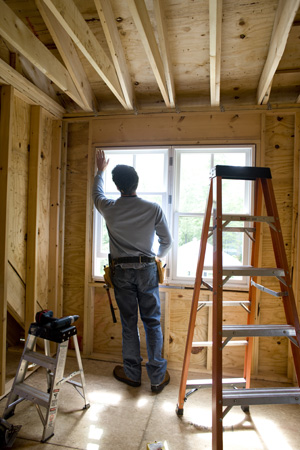 Have you run out of space in your home, but don't want to relocate? Do you want to stay in your home but change the look and feel of the space dramatically? Home additions are one of the most popular ways to improve your home and increase the retail value.
At Domenico Parravano and Sons, "Roman Style" is about the craftsmanship we put into every job. We've been helping homeowners with home additions and general contacting in Baltimore City, Towson and Baltimore County since 1977. Homeowners have hired us for new home additions for a range of reasons:
Adding a home office
Creating additional storage
Increasing the resale value of your home by matching the typical number of bedrooms in your neighborhood
Adding bedrooms for children or parents moving back in
Creating a home theatre or "man cave"
Adding new bathrooms
Creating a sunroom or enclosed outdoor area
A home addition can seem like a big undertaking, but the right residential contractor can make the project feel pain free. We'll use materials and designs that match the rest of the house to keep a seamless flow between rooms. Our goal is to make a home addition feel like it was part of the main house all along.